Personal Coach Amsterdam: Your Journey to Health and Vitality
Personal Coach Amsterdam: Are you looking for a transformational fitness experience in Amsterdam? Look no further. Personal Trainer for Health offers the key to a healthier, fitter and more vital life. Our expert team of personal trainers and coaches in Amsterdam are ready to guide your personal journey to wellness. Whether you want to lose weight, build muscle, or simply become the best version of yourself, we are here to help you succeed.
Why choose Personal Trainer Amsterdam and Personal Coach Amsterdam at Personal Trainer for Health?
1. Experience and Expertise
When it comes to your health and well-being, expertise is invaluable. Our team members in Amsterdam are seasoned professionals with in-depth knowledge of fitness, nutrition and health. They are up-to-date on the latest trends and technologies, and have the skills to guide you toward your goals.
2. Personalized Customized Counseling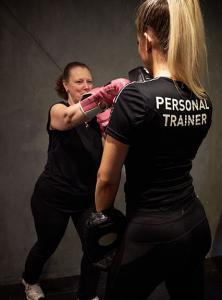 No two people are the same, which is why we believe in a personalized approach. Whether you want to improve a specific athletic performance, lose weight, build muscle or optimize your overall health, our personal trainers and coaches customize their program based on your needs and goals.
3. Motivation and Support
It's normal that sometimes your motivation needs a boost. Our personal trainers and coaches act as your personal cheerleaders and motivators. They will challenge you, encourage you and make sure you stay motivated even on the hardest days.
4. Flexibility and Convenience
We understand that daily life can be busy. That's why we offer flexible training options to fit your schedule and preferences. Whether you want to train in a gym, at your home or in the beautiful outdoors of Amsterdam, we are here for you.
5. Proven Results
Our track record of success stories is impressive. We have helped people reach their fitness goals, regardless of their starting point. Whether your goal is weight loss, a healthier lifestyle, or a specific athletic achievement, Personal Trainer for Health has proven results to offer.
At Personal Trainer for Health, we combine the power of personal training, personal coaching and personal fitness to support you in your journey to health and vitality. So, if you are looking for the best personal trainer in Amsterdam or the most dedicated personal coach in Amsterdam, look no further. Visit our website at www.personaltrainerforhealth.nl to learn more about our services and rates. Let us guide you to a life full of energy, health and vitality. Invest in yourself and choose Personal Trainer for Health - your partner on the road to a better version of you!